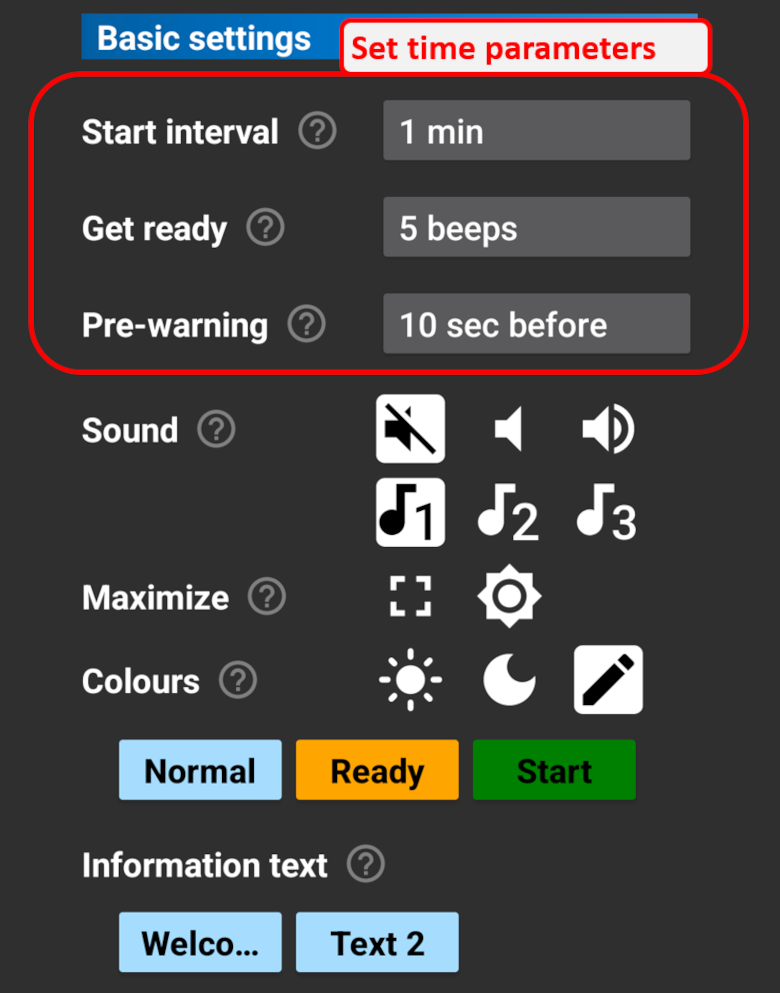 Figure 1: The basics.
This first basic step gives you a start clock that displays the time. Setting colours and background are optional.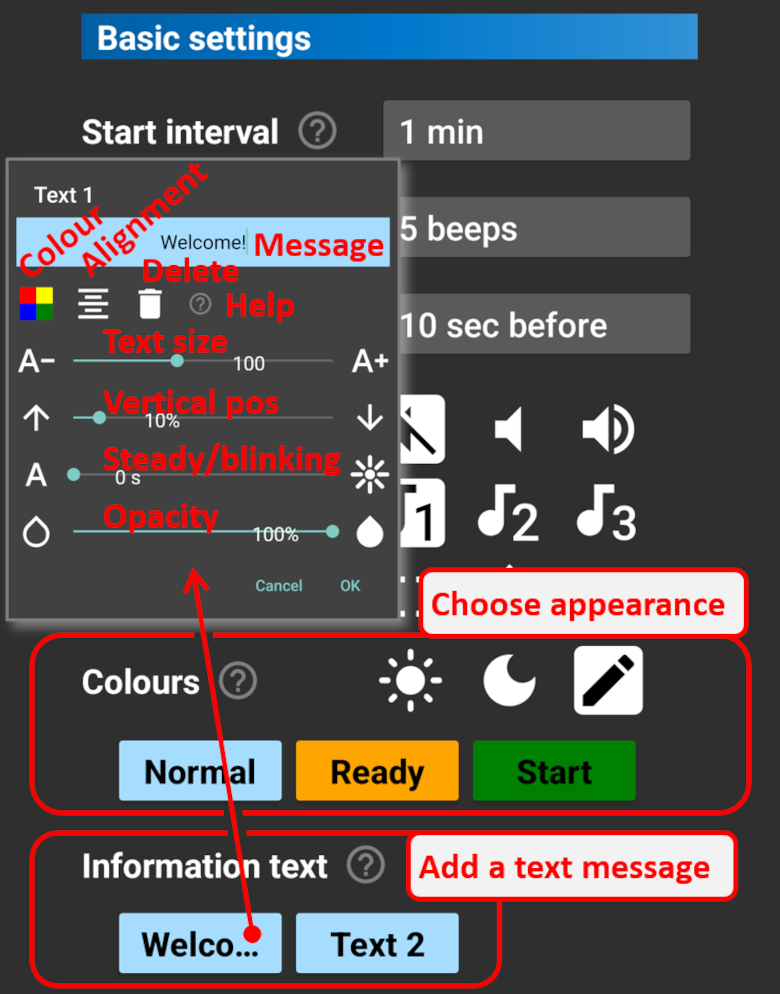 Figure 2: Text message.
Welcome the participants. Show the name of the competition. Or display any other essential information.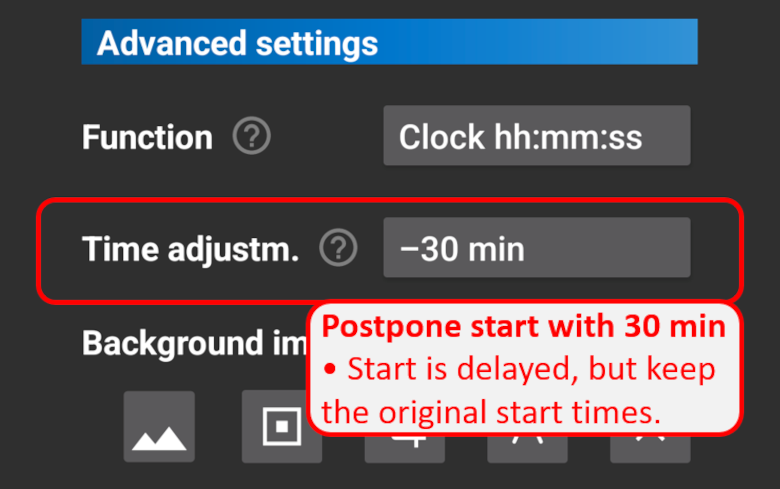 Figure 3: Postpone start.
If the competition is delayed, adjust the displayed time with the delay.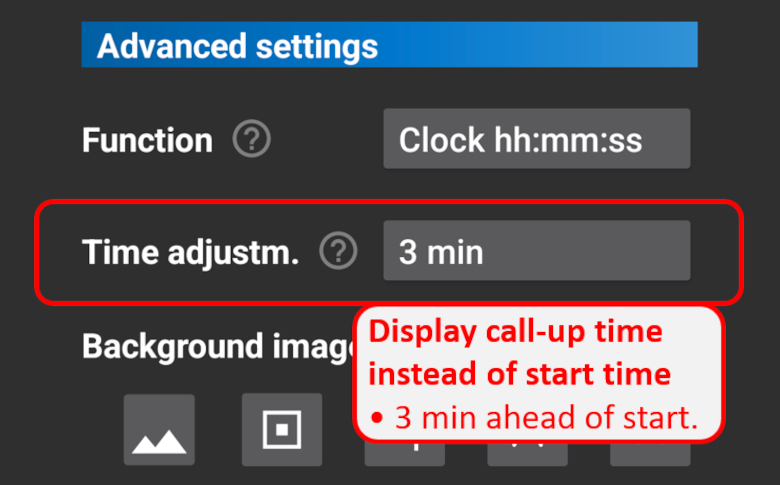 Figure 4: Display call-up time.
In some sports (eg, orienteering), participants are called up somewhat before the actual start time.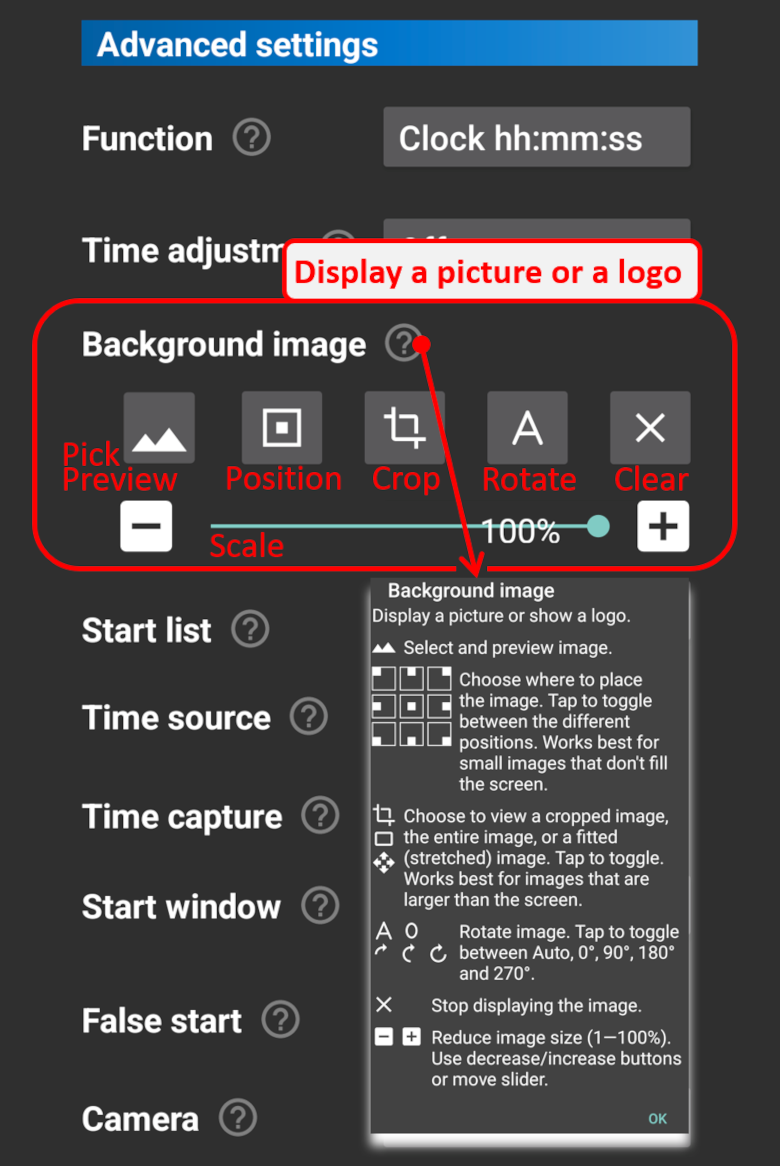 Figure 5: Maximize.
Use the full screen (click-and-hold to re-enter Preferences). Automatically set max values for screen and sound.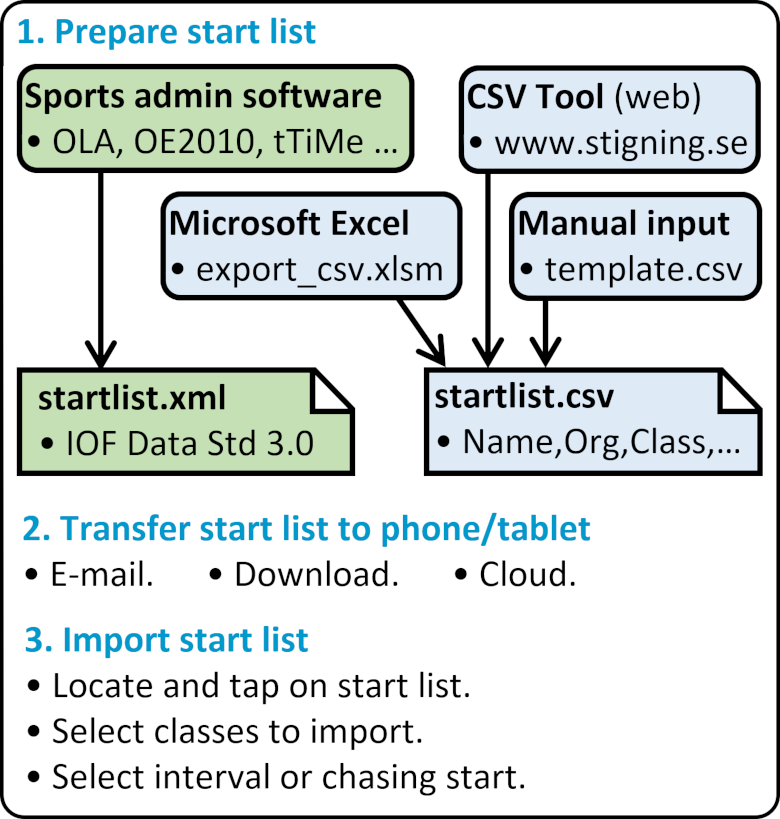 Figure 6: Start list overview.
Using a start list is optional. Figure 6-9 are only applicable if start clock shall display the name of the participants.
Supports interval start (contestants start with a fixed time interval) and chasing start (pursuit racing, start times of the contestants are staggered according to the cumulative results in one or more previous races).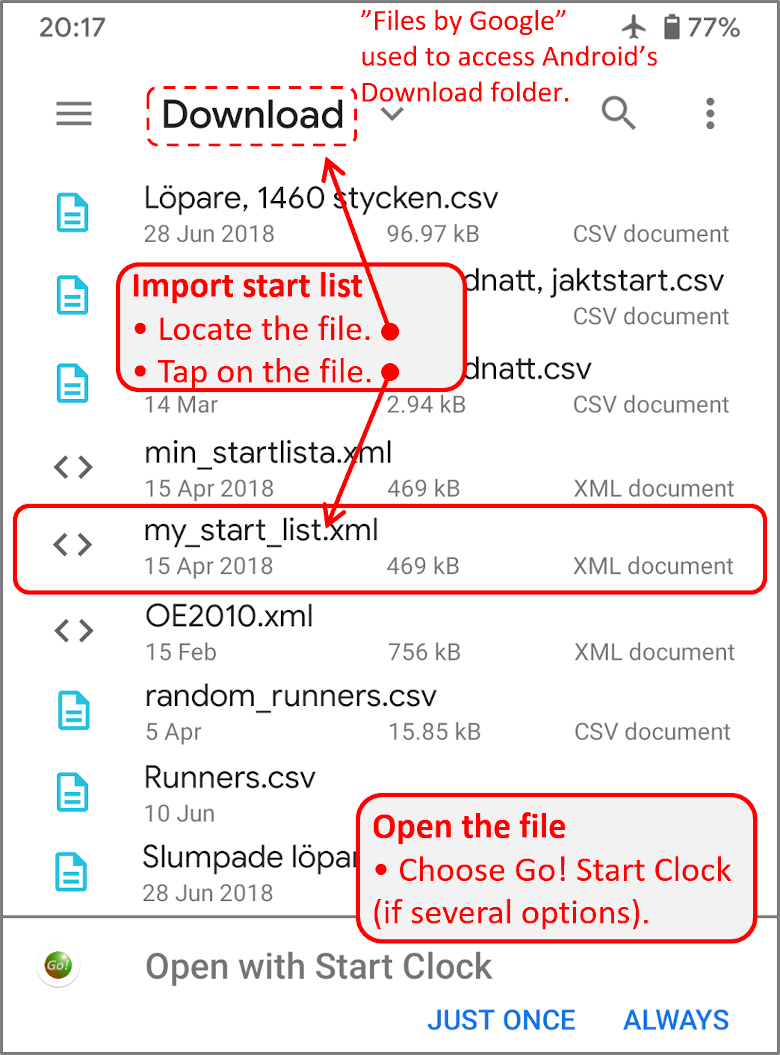 Figure 7: Start list import 1.
Locate the start list to be imported. It can for example be in a mail, or (as in this example) in the Downloads folder.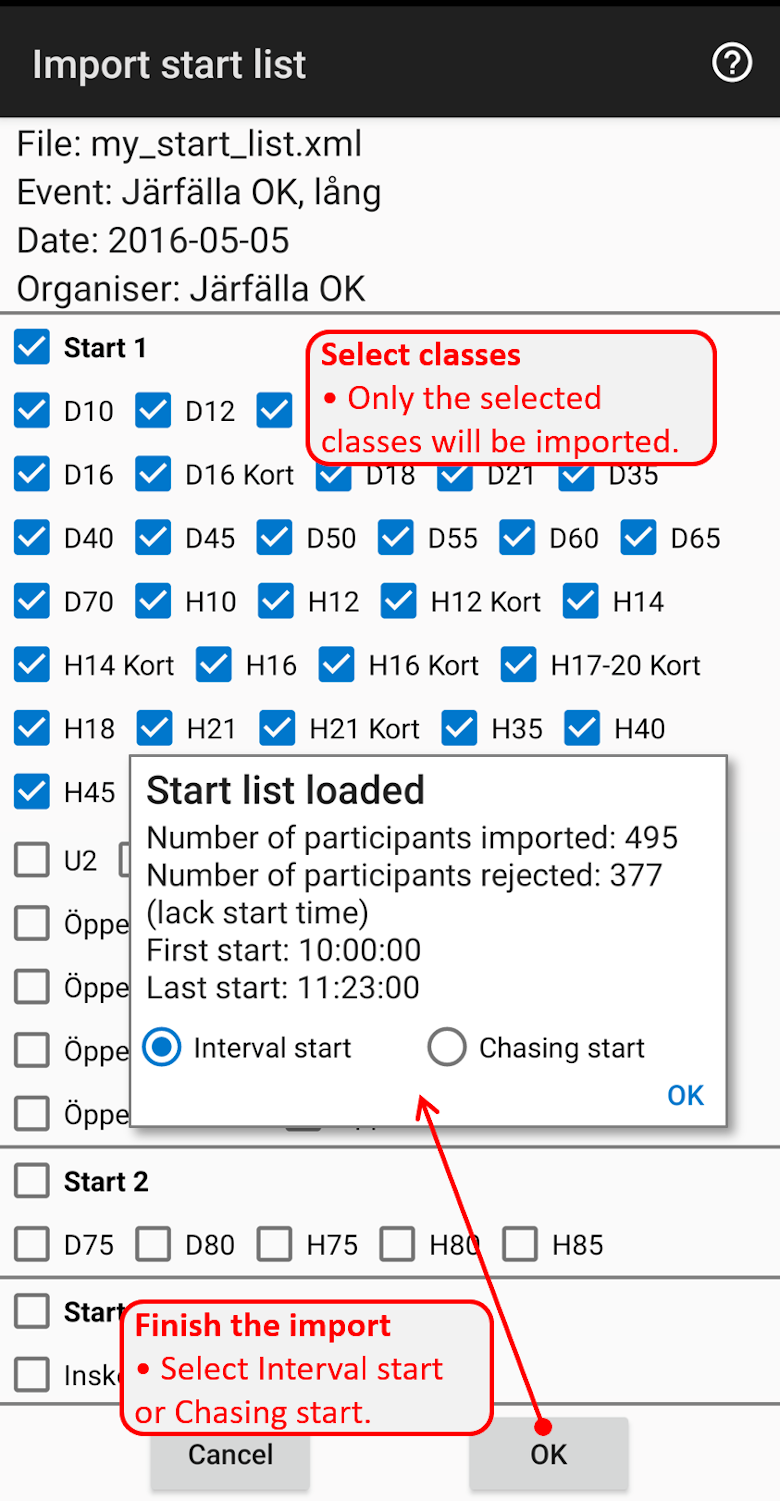 Figure 8: Start list import 2.
Import the classes that you will handle, only.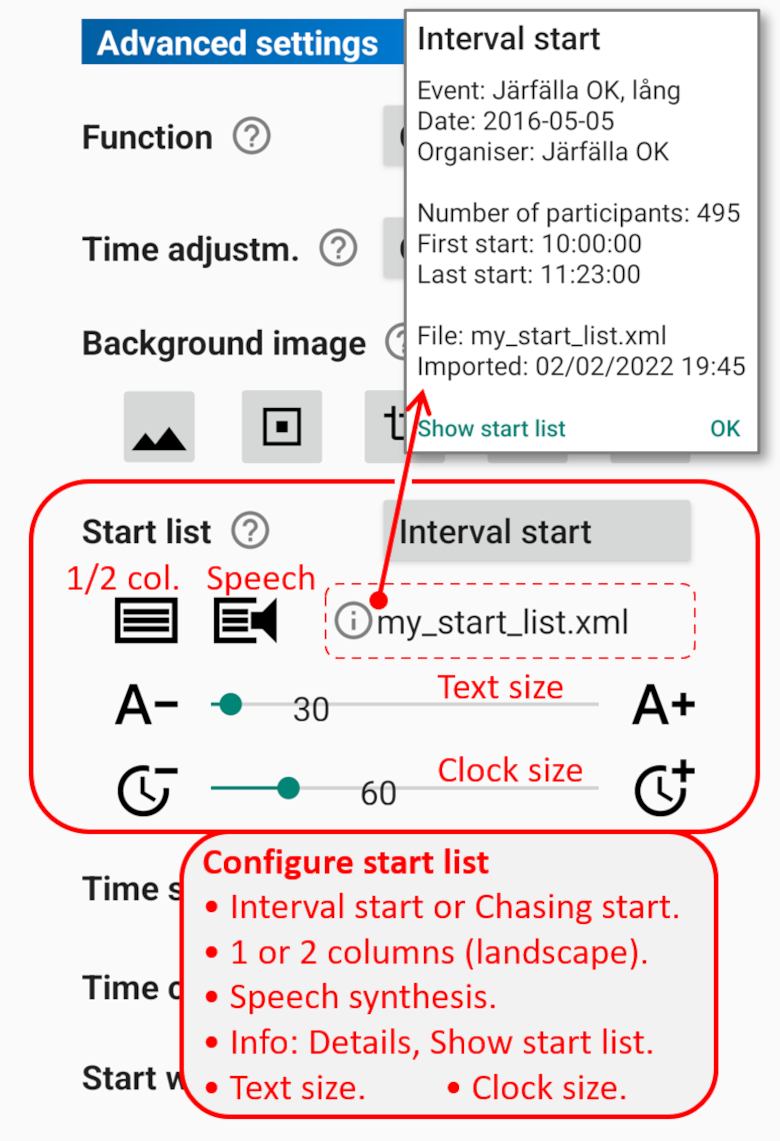 Figure 9: Start list preferences.
The number of participants that can be displayed simultaneously is maximum 30 (15 if one column landscape), but is usually limited by the screen size.
In chasing start: Start interval controls how far in advance each participant is displayed. Get ready determines when colour change takes place (no beep).